---FOR IMMEDIATE RELEASE---
1/6/2023
JUICE REEL AND BROADCAST EXECUTIVE DAN MASON ENTER INTO PARTNERSHIP
Mason Joins as Investor and Strategic Advisor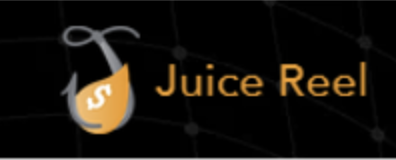 NEW YORK, NY, January 6, 2023 - Juice Reel, the data-driven sports bet tracking and analytics app that syncs with over 300 sportsbooks to provide sports bettors with a dynamic world-class experience, today announced that former CBS Radio President and CEO and former VSIN Chairman Dan Mason will join Juice Reel as an Investor and Strategic Advisor participating in all aspects of the company.
Juice Reel Founder and CEO Ricky Gold said, "Dan brings instant energy to our team. His excitement about Juice Reel is infectious to say the least. His skillset of leadership and marketing are well documented throughout his career and he is one of a very few executives that understand both the media industry and the sports gambling industry. I couldn't be more excited for all that Dan brings as we continue to scale our business."
Mason added, "Ricky has built a terrific product at Juice Reel. The app is unique. As soon as I began using the Juice Reel app, knew he had a big hit on his hands. I'm happy to be an investor here and a part of the excitement. It's going to be a fun ride."
Dan Mason was inducted into The Broadcasting and Cable Hall of Fame in New York in April of 2022. Most of his broadcasting career was spent At CBS Radio. He also has served as a Senior Advisor to iHeart Media, Inc. Dan Mason is also a board member of The Broadcaster's Foundation of America where he was also the former Chairman. Dan Mason joined VSIN as Strategic Advisor in 2017 and was elected Chairman in 2019. VSIN was sold to Draft Kings in 2021.
RAFAMEDIA, the transaction advisory company headed by Dick Foreman, will also be functioning as a consultant to Juice Reel.
About Juice Reel:
Founded by former technology and data integration analyst, Ricky Gold, Juice Reel combines its comprehensive technology, its rapidly growing userbase, and its compounding dataset to create value for an array of stakeholders in the sports betting industry. Launched in September 2021, Juice Reel is a sports-focused platform that automatically syncs all users' bets into one place to create an industry-leading bet tracking, aggregation, and analytical experience.