---FOR IMMEDIATE RELEASE---
3/22/2022
AUDACY AGREES TO ACQUIRE URBAN RADIO STATION FORMAT IN PITTSBURGH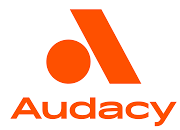 PHILADELPHIA, PA – March 22, 2022 – Audacy today announced an agreement to acquire the WAMO format in Pittsburgh from Martz Communications Group. In connection with the agreement, Audacy will provide programming to WAMO-AM (660) and its FM translator (107.3) pursuant to a local marketing agreement beginning April 4.
WAMO is Pittsburgh's home for hip-hop and the only Urban station in the market, featuring some of today's biggest R&B artists like Drake, Sza, Latto, Kanye West, Lil Nas X, Big Sean, Doja Cat and more. The station has a long heritage of super serving the African American community and has played a pivotal role in providing content in the moments that matter to the African American community in Pittsburgh.
"There are very few brands that have been as influential in the city of Pittsburgh as WAMO and I cannot express our level of excitement to welcome such a great radio station and the terrific staff to the Audacy Pittsburgh family," said Michael Spacciapolli, Senior Vice President and Market Manager, Audacy Pittsburgh. "We will bring scale and leadership in the urban format, while continuing WAMO's mission of celebrating cultural diversity and commitment to promoting quality diverse music, community support, fan engagement, and local and national news."
Dick Foreman of Richard A. Foreman Associates initiated the transaction serving as exclusive broker.