---FOR IMMEDIATE RELEASE---
12/11/2019
NANTUCKET RADIO/TRUE ISLAND DIGITAL
ACQUIRES MAHON ABOUT TOWN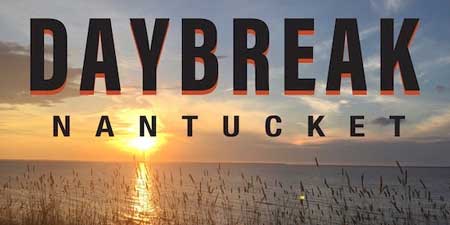 DayBreak Nantucket is excited to welcome Gene Mahon's groundbreaking Mahon About Town newsletter to our family of media outlets that also includes Nantucket Radio stations 97.7 ACK FM and 89.5 WNCK.
Since its launch in August, DayBreak Nantucket has become a go-to read for news about Nantucket. For more than a decade, Mahon About Town has been Nantucket's leading source of what's happening in local arts and culture and who's who at social gatherings. Together, the two will be Nantucket's leading digital media couple.
According to Laura Burnett, Executive Vice President of Nantucket Radio and DayBreak Nantucket, "We have been partnering with Gene over the years with our radio stations and DayBreak Nantucket. This is an exciting next step for us adding to our digital footprint on the island."
Gene will remain as founding editor of Mahon About Town. Bill Ferrall, writer and editor of DayBreak Nantucket, will oversee content and editing of the two publications.
Dick Foreman of RAFAMEDIA, served as exclusive advisor to the buyer.