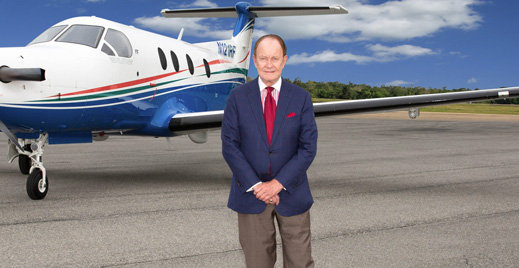 Dick Foreman, President of RAFA
Richard A. Foreman Associates is dedicated to providing transactional and consulting services to the broadcast, digital/interactive, entertainment and communications' industries, utilizing a forthright and highly focused approach. Our goal is the enhancement of our customer's needs. We commit our expertise and integrity to the goal of accomplishing a fair, balanced transaction between buyer and seller.
Since 1981 we have engineered and completed over $2B in media transactions and have also served a variety of media concerns and allied companies in consulting engagements.
RAFA News
Click icon or date for item details

Nantucket Radio acquires
- CLOSED
Mahon About Town

Entercom acquires remaining
- CLOSED
equity in Cadence13-Dgital Media

Dick Foreman Receives Broadcasters Foundation
Leadership Award
- Details Organization's History

SnappSearch wins IAC award
- ANNOUNCED
Outstanding Achievement in Internet Advertising

RAFAMEDIA Trust
- ANNOUNCED

RAFAMEDIA acquires
- CLOSED
SnappSearch Equity

Pollack Broadcasting acquires
- CLOSED
WCGO(AM) - Chicago, [Evanston], IL

Great Eastern Radio sold
- CLOSED
3 FM stations to Lakes Media, LLC

Entercom invests in DG Media
- CLOSED

Red Wolf Acquires
- CLOSED
Providence/Springfield/Hartford Stations

Tower Broadcasting LLC
- CLOSED
acquires Pembrook Pines Bath, NY

Tower Broadcasting LLC
- CLOSED
acquires Pembrook Pines Elmira, NY

Mt. Wilson Broadcasters acquires
- CLOSED
KIDD(AM) - Monterey, CA

Sound Communications
- CLOSED
acquires WZKZ(FM)